EquipCare Pro. The innovative construction software.
With the construction software EquipCare Pro by Wacker Neuson, you can digitalize your construction site. It makes possible managing not only machines, but also other equipment such as, for example, site fences. Even your employees' assignations can be very easily planned in the construction software.
In addition, it works regardless of manufacturer. That is, you can manage the machine data of all manufacturers and brands in one central location and, this way, you always have an overview of your entire fleet.
You see: with EquipCare Pro, you have all processes and machines at a glance. No matter whether you're in the office, on the construction site, in the warehouse or away.
Book a live demo now!
Register for a free demo. Your personal contact partner will show you how EquipCare Pro can make your daily business easier.
Register now
Machine and equipment management
With EquipCare Pro, you can manage your entire construction site. From the machine to the car to the site fence. The construction software offers the following functions:
Storage and classification of important documents such as, for example, operator's manuals for the machines or equipment
Traceable history of all machines, equipment and bulk materials
Intelligent search function to find machine information quickly
Clear list and map views
Telematics and live information
Want to know where your machines are being used right now? Every kind of question about the locations of machines and equipment can be answered with the telematics function in our construction software EquipCare Pro:
Live data (location, operating hours and more) of all your equipment in a central location
Integration of already installed telematics units and retrofitted telematics
Clear map views
Set a geofence and get automatic notifications whenever this is exited
Digital scheduling and application planning
In our construction software, you can schedule your entire fleet and personnel for projects, construction sites or warehouses and send transport orders
Creation and management of construction projects, warehouses and employees
Assignment of responsible parties, project addresses and cost centers
Overview of availability of equipment and personnel
History of scheduling and projects
Clear list and map views
Disposition of transport orders such as equipment, bulk goods, material and containers
Maintenance and inspection management
Are you often faced with the challenge of having to coordinate a great variety of maintenance services and inspections? Here, too, the practical functions in our construction software will help you:
Storage of different deadlines
Overview of all maintenance and inspections due, for example DGUV (German Social Accident Insurance) or HU (General Inspection)
Automatic reminders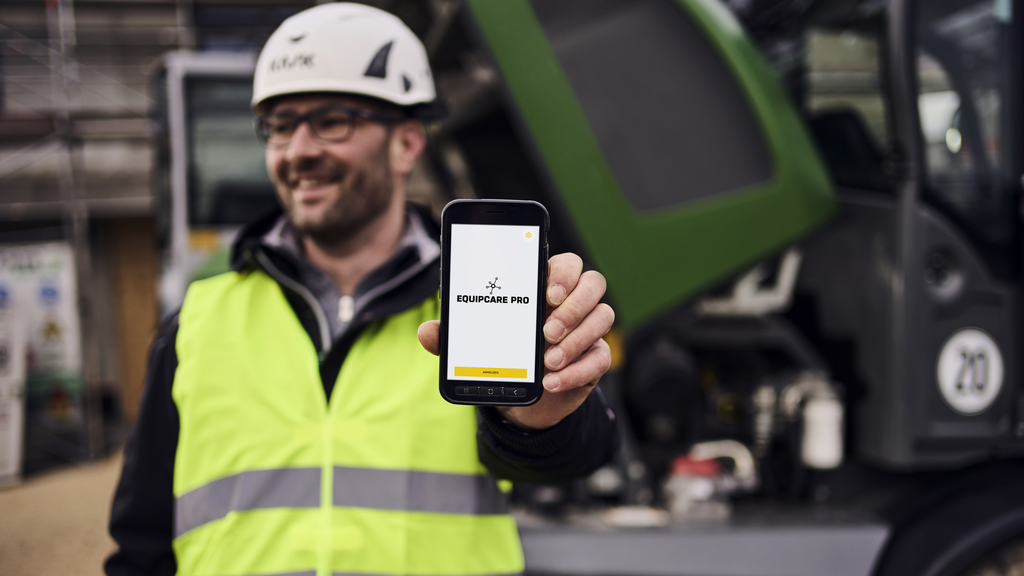 Reports
Automated reports on projects or machines help you make data-based decisions on future projects.
Interested in EquipCare Pro or a demo? Contact us.