Used construction machines. As good as new. Well maintained. Checked by specialists.
Do you have a specific machine only occasionally in use? But you'd prefer your own machine over a rental? A used construction machine is often a good alternative. Also if, for example, you don't want to wait for delivery of a new machine. Used equipment from Wacker Neuson has been inspected by technically trained personnel and are in excellent condition. Thus, you don't have to do without the usual Wacker Neuson quality with a used construction machine.
What advantages do used construction machines by Wacker Neuson offer you?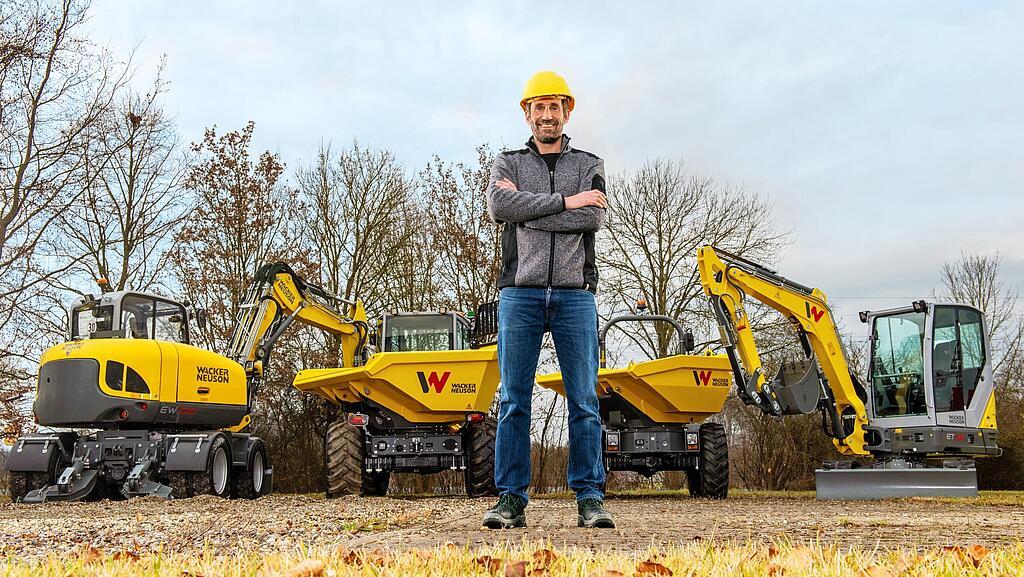 Very broad selection
At Wacker Neuson, you choose from a comprehensive pool of machines. Construction machines and equipment, among others, are available from our rental park, which includes over 10,000 machines for selection. Here, there's sure to be something just right for you.
Affordably priced and fast
If you don't want to wait for a new machine, or you're looking for an economical, lower-priced alternative to a new machine, used equipment immediately available from Wacker Neuson is the optimum solution for you.
Excellently maintained
All used equipment from the Wacker Neuson rental park has been maintained seamlessly by our own specialists since the first operating hour.
Trade in machines
We are glad to accept your used machine as a trade-in. No matter whether you are buying a used or new machine from us, or you want to downsize your machine fleet: we are happy to advise and support you.
Attractive range of financial solutions
We of course will offer to finance your used equipment from us as well. Feel free to contact us!
Premium Used
We distinguish our particularly well-maintained, newer used construction machines and construction equipment with our "Premium Used" seal. These machines offer the following advantages:
Maximum of 24 months old
Optimally maintained from the first operating hour
Optionally with a maintenance agreement "Basic package"
Attractive financing options
Consultation and care by Wacker Neuson professionals