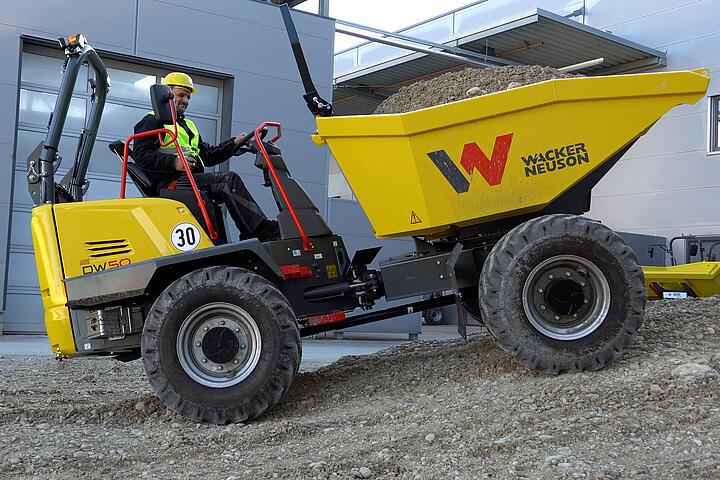 Hydrostatic 4-wheel drive with automatic ECO mode
Just hop on and go: with the hydrostatic 4-wheel drive, the operator can concentrate on his work without frequent gear shifting.
A continuously constant tractive force from 0 to the maximum speed and a hydrostatic brake provide for a comfortable driving experience.
The machine's automatic ECO mode is an asset to cost and environmentally-conscious users as it ensures minimal consumption with optimum power use.