Wacker Neuson WeCare. Reliable. Comfortable. Safe.
With WeCare, you get everything in one package: construction machine maintenance, original spare parts, EquipCare and, upon request, even a warranty extension. From planning to execution, we take care of everything that concerns the maintenance of your construction machines. Thus, your machine is in the best hands with us. We approach you proactively when the next maintenance is coming up and maintain your machine professionally as per the operator's manual. This way, we ensure minimal downtimes and support the maximum service life of your machines.
Why WeCare by Wacker Neuson?
Consistently low monthly fees, resulting in full certainty in planning as well as cost transparency
Professional maintenance and repair with original spare parts
A variety of service packages for your individual needs
Includes EquipCare Telematics solution
Excellently maintained machine after the agreed overall runtime
You can contact us with any questions free of cost at our 24/7 service hotline: +49 800 7831850
You get all this with WeCare:
Construction machine maintenance
We take on the entire organization of your maintenance work. Maintenance will take place either at our service locations or, upon request, also directly at your location. Professional maintenance extends the service life of your machine.
Original spare parts
We exclusively use our Wacker Neuson original spare parts. And always have these in stock in maximum availability. This way, we can ship spare parts overnight in an emergency.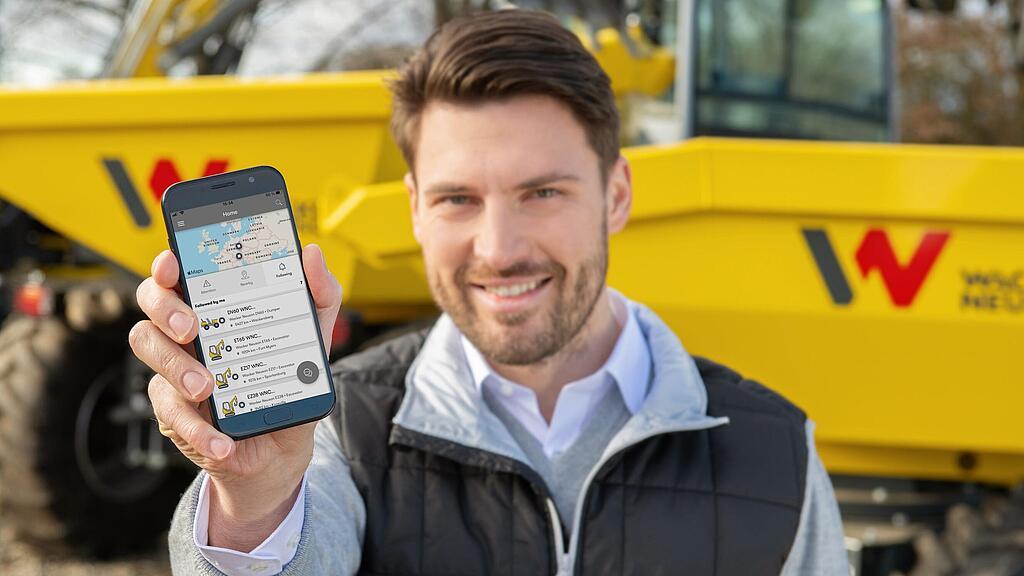 EquipCare Telematics solution
When the maintenance of your machine is due, we approach you proactively. You do not have to contact us for this. How is this possible? The activation of our EquipCare Telematics solution is part of the WeCare package. Thanks to this intelligent software solution, your machines report to us all by themselves.